Children's Day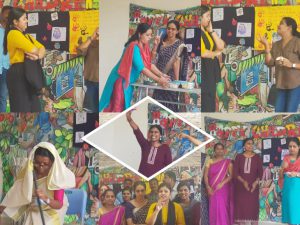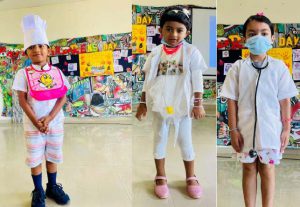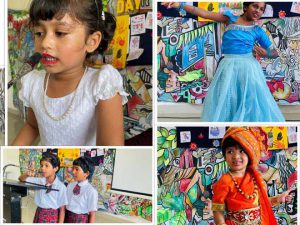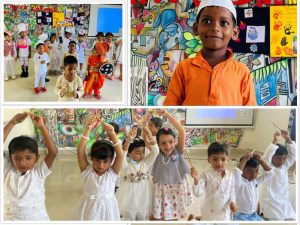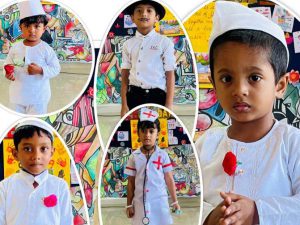 Children's day reminds us the birth of Pt Nehru, country's first prime minister, born on November 14,1889. This event was conducted by the teachers for the students. The teachers wanted this day to be a memorable one that must be engraved in their hearts. The program started with the prayer. Ms Girija was the MC of the event.
Our Principal , Mr Man Singh Subba delivered the Childrens day message. Our tiny tots from the Kids castle showcased a fancy dress which was a visual treat for everyone. Story telling is a means for sharing and interpreting experiences and hearing stories help children tap into their imaginative minds and widens their imagery.
Mr. Ajith was there with his story which conveyed all the moral deeds a child should have within. Klarissa from Grade 2 came up with an energy packed dance performance which was a feast to the eyes. The teachers skit was a centre of attraction for the day which followed next. It was a fusion of School news, witty debates among teachers and laughter filled performances. The speaker of the teacher's program was Ms Irfana. The event manifested news reading which included sports news which was presented live. The advertisements shown during thew breaks of each news session was a major highlight that added colour to the program. Students were eagerly waiting for ads to come alive on the stage. Ms Ruby was the women behind the idea of ads which all the other teachers with their innovative thoughts added colour .The comical debate show by the teachers was another part of this program where students wholeheartedly applauded and it was such a joy watching the students laugh and their claps were the key to the teacher's enthusiasm and the driving force which made them do more than they expected. There was a special speech by our Principal and the program was a wrap by the felicitation song sung by all the teachers for the students and sweets were distributed as a sign of love.